Although guacamole is an awesome side dish or topping for Mexican dishes and the perfect dip for a Superbowl party– there really is more to avocados than guacamole!
Avocados are also known as the alligator pear due to its shape being similar to a pear and having bumpy, rough skin like an alligator. The avocado tree originated in South and Central America and eventually was cultivated in the United States. Mexico produces about 1/3 of the worlds avocado with Chile right behind it.
Avocado is an amazing fruit filled with tons of nutrients. It contains more protein than any other fruit and 75% of the fat is unsaturated making it a great substitute for saturated fats. Also, it contains no cholesterol or sodium. This fruit packed with nutrients means it's time to hop on the avocado bandwagon!
Unusual ways to use avocado in your recipes will make your food more interesting and healthy when substituting for butter and other unhealthy fats. Adding avocado to your diet shouldn't be a hard task since it can be used in several different ways. Easy ways to add avocados to your mean can be in sandwiches, soups, and salads. More interesting and fun ways avocado can be used is as a butter, ice cream, and soup.
Here are some recipes I found that you should check out!
Avocado Butter Recipe from Cooking on the Weekends
Dairy-Free Creamy Avocado Soup from The Healthy Apple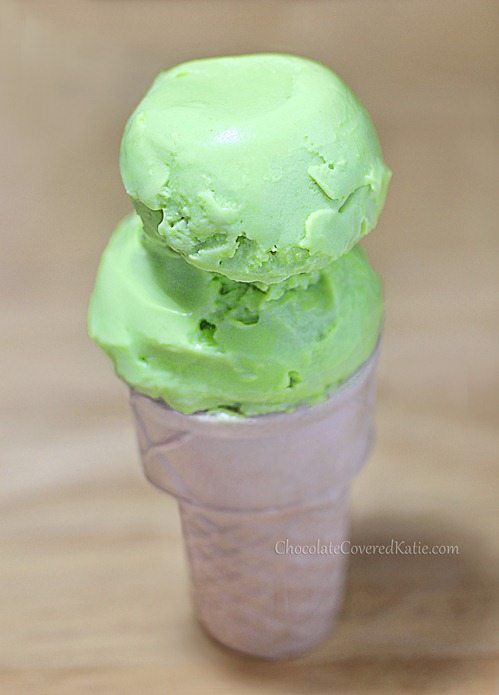 Frozen Avocado Yogurt from Chocolate Covered Katie
If you like to keep it simple- Here's some more average ways to add guacamole to your diet.
Avocado on a sandwich
Just because guacamole is one of the most common ways people eat avocados doesn't mean it isn't great!